magyar
deutsch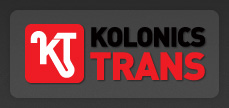 Address:
Március 15. Str. 8, H-9545 Jánosháza
---
Phone:
+36/95/450-450

Fax:
+36/95/450-451

Mobil:
+36/70/543-4853

E-mail:
Services
Logistic advantages
Timing is the most important thing – If it is urgent we immediately take to road.
We can provide our customer to pick up the goods sensible to time in 60 minutes after sending the order at several places in Europe.
Basis of our transport organization is the extended and well operated system of relations the establishment and continuous maintenance of which is essential from the point of view of orders.
We take care that the price-value ratio will be optimal for our customers.
unique solutions,
optimised delivery costs,
guaranteed, maximum transparency!
Our services
Direct and special service all over Europe
Do you need immediately delivery? In case of necessity our vans leave for the goods immediately after sending the order and deliver the goods to the given address with the least possible delay (without transhipment and putting other shipment).
Procurement logistics
Our staff members organizing transports are the experts of time-sensitive transportations. Make sure that our consignments are delivered to the destination places with the utmost speed! From Berlin to Győr? From Nürnberg to London? Number of our possiblities are unlimited.
Timed transportation
Our services are based ont he proper planning. What time the goods need to be picked up and what time it should be delivered. We take care that goods will be loaded and unloaded at the given time. All the necessary information are given to our partner sin order to optimise the logistic processes.
Home delivery service
Please ask for an offer by e-mail, phone or personally.
Goods tracking
Your goods need the utmost care during transportation therefore we use requisite care for the loading. Nobody want the goods to be exposed to any danger during transportation. By the help of our vans equipped with GPS technology you can track the safe run-in.
24-hour service
We are available for our customers 24 hours a day and seven days a week.
Organization of fractional and complete loads
Is it not urgent, having time or is not there time limit? WE are at our customers' disposal in this field, too.
Your advantages
You can save time: Picking up consignment at several places in Europe in 60 minutes
Service: availability 24 hours a day and seven days a week
Flexibility: availability of more than a thousand vehicles
Transparency: global information about the transportation from the beginning to the place of destination
Place of Activity: partner network and goods pick up across Europe
Our aim
Trying hard to reach the maximum satisfaction of our customer by the ordinary high-level working.
The continuous and critical self-estimation is essential to reach that goal.
Make sure of it! If it is really important for you, we are there in 60 minutes!
Fleet
By looking at our pictures you can get information about the sizes and types of our vehicles in every category.
PKW
working load: 50 kg
manual loading
Caddy
working load: 200 kg
EU Palette place: 1
Transporter 2,8to
working load: 1000 kg
EU Palette place: 2-3
Transporter 3,5to
working load: 1400 kg
EU Palette place: 5-6
Transporter 3,5to
working load: 1400 kg
EU Palette place: 8
LKW 7,5to
working load: 2800 kg
EU Palette place: 16
60
60 MIN

Szombathely
60 MIN

Pápa
60 MIN

Ajka
60 MIN

Győr
60 MIN

Stuttgart
60 MIN

Frankfurt
Online order
Order your
express
transportation
now!